 Lakeville Public Library



4 Precinct St. | Lakeville, MA 02347

Phone: 508-947-9028 | Fax: 508-923-9934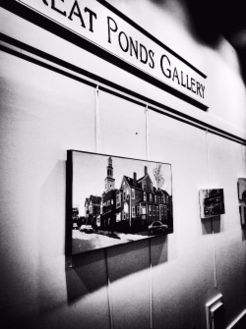 Contact the Gallery Arts Committee by e-mail at: gallery@lakevillelibrary.org

Please read our Full Policy Guidelines for more information.
The Great Ponds Gallery is located in the community meeting room of the Lakeville Public Library. The library is more than just books; it is a community meeting and
cultural center.

The Gallery Arts Committee is pleased to provide a venue for the exhibition of the original works of local and regional artists.

The Great Ponds Gallery welcomes artists of all levels of experience, working with all media. The gallery is able to display various sizes of framed or matted art and textiles, as well as small 3-dimensional artworks in acrylic wall-mounted cases.

If you are interested in exhibiting in the Great Ponds Gallery, please submit an application:



Black & White Group Exhibit


​The Great Ponds Gallery is looking for artists to participate in this new and different community involved creative exhibit in June 2020. Only Black and White art will be exhibited. Artists may be new to the Gallery, or have exhibited before. Any adult may submit art for consideration: painting, drawing, photography, sculpture, fiber art, ceramics OR you tell us!



Deadline to submit art for the jurying process: April 30, 2020.