Lakeville Public Library



4 Precinct St. | Lakeville, MA 02347

Phone: 508-947-9028 | Fax: 508-923-9934
September 2019
"Silhouettes Throughtout Time"
​

by Lakeville Historical Commission


A creative display of the varied usage of silhouettes; featuring images of loved ones, advertising and everyday items.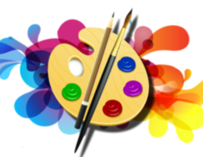 July/August 2019
"As the Sparrow Sees"
​

by Joe Martino


The exhibit will showcase a variety of works depicting the beauty of life in the ordinary - painted as the sparrow sees, from oceans to mountains and everything in between. He is a self-taught artist and just started painting in 2017, and uses a unique style of palette knife, house scraper and fingers to create impressionistic and abstract views of life.​


Opening reception: Saturday, July 13th - 11am-1pm


June 2019
"Local Artists Group Exhibit"​

This mixed-media exhibit will feature several local/regional artists who are not yet ready to fill the entire gallery. The artists exhibiting paintings, photography, pastels and other media have never held solo exhibits in the past at the Great Ponds Galley. Please join us to cheer on these worthy artists to consider a future solo exhibit in our gallery and perhaps other venues.


Opening reception: Thursday, June 6th - 5:30-7:30pm